New Delhi [India], April 27 (ANI/IMC): Salve Pharma, a market leader in the pharmaceutical and skincare segment, recently announced the launch of its latest product, the Firmer range of products. This revolutionary designed product helps people regain their youthful appearance and revitalize their skin, irrespective of their age or skin type.

The skincare and cosmeceutical brand Firmer is led by Ajay Kakar, Founder and CEO, Salve Group of Companies. The Firmer range of products has been produced after years of painstaking research and development by the team at Salve Pharma, consisting of skilled scientists and dermatologists. The team has developed a groundbreaking product that blends advanced skincare technology with the advantages of time travel to aid people in rejuvenating their skin.

The Firmer range of products comprises of four products, namely the Firmer Anti-Ageing Serum for Face in 10ml size, Firmer Honey Locust Skin Gel in 50g size, Firmer Pep Se Pure Peptide Serum in 50ml size, and Firmer Pre Makeup Primer Cream in 50g size.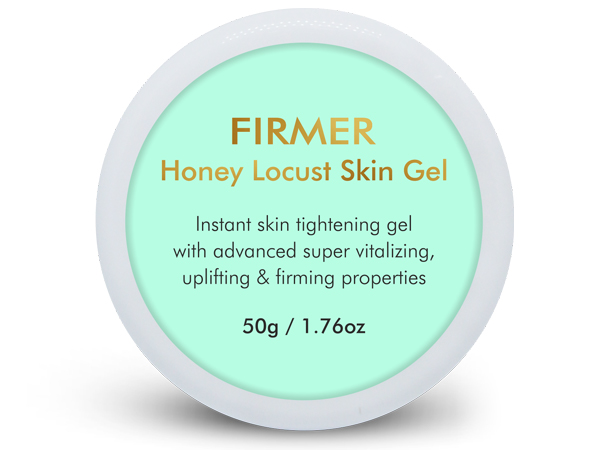 1) Firmer Anti-ageing Serum for Face

This anti-ageing-serum contains hyaluronic acid and natural collagen booster with ECOCERT & Cosmos-approved ingredients. Hyaluronic acid is an anti-ageing powerhouse and inhibits collagen degrading enzymes, whereas its collagen booster increases elastin and collagen production which, in turn, increases skin firmness and elasticity.

2) Firmer Honey Locust Skin Gel


The skin gel is an instant skin tightening gel with advanced super-vitalizing, uplifting and firming properties.

3) FIRMER Pep Se Pure Peptide Serum

This Peptide Serum for the skin has several advantages. Peptides are amino acids that have proteins that the skin needs.

4) Firmer Pre-MakeUp Primer CreaM

This cream is enriched with flower nectar for younger skin structures. It also brings a slimmer look to your face and covers up wrinkles and fine lines within an hour.

The Firmer utilizes a unique blend of ingredients--including peptides, antioxidants and hyaluronic acid--to help improve skin elasticity, reduce wrinkles and enhance the overall appearance of the skin. The product is easy to use and can be applied to the face, neck and other areas of the body to help restore a more youthful look and feel.

"We're thrilled to introduce the Firmer range of products to the market. This product is a game-changer in the skincare industry, providing users with the ability to travel back in time to rejuvenate and recharge their skin. At Salve Pharma, we believe that everyone deserves to look and feel their best, regardless of their age. With the Firmer, we're proud to offer a product that can help individuals achieve their skincare goals and regain confidence." says Mr. Ajay Kakar, Founder and CEO, Salve Group of companies.

This story has been provided by IMC (iMEQ communications). ANI will not be responsible in any way for the content in this article. (ANI/ IMC)